 How do Properly Maintain Water Storage Tank
Ensure the longevity of your water storage tank with our comprehensive maintenance guide, covering cleaning, inspection, water quality testing, ventilation, water level monitoring, insulation, and professional maintenance. Follow these steps for a reliable and efficient water storage system.
INDUSTRIAL AND BUSINESS USE WATER STORAGE TANKSWATER TANKSHOUSEHOLD WATER TANKS WATER STORAGE TANKSOVER HEAD TANKSLLDPE TANKSINDIA WATER STORAGE TANKSBENEFITS OF WATER STORAGE TANKSMAINTENANCE AND CLEANING OF WATER STORAGE TANKS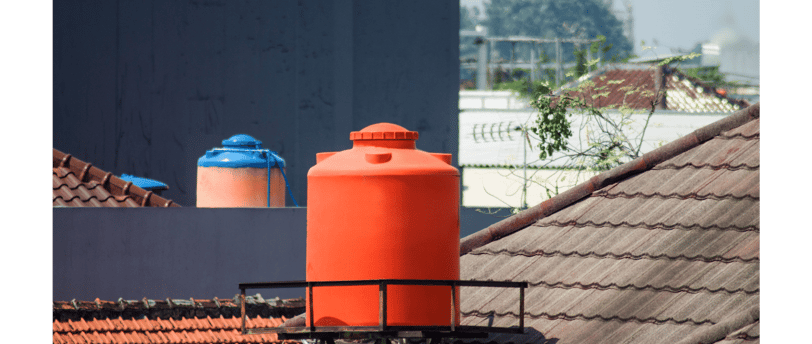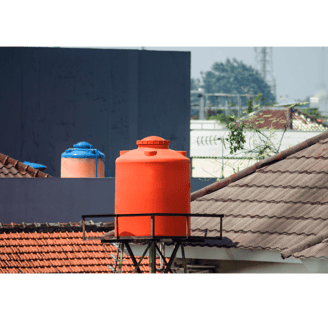 How to properly maintain your water storage tank: Comprehensive guide
Proper maintenance of your water storage tank is essential to ensure its longevity and functionality. In this comprehensive guide, we will provide you with step-by-step instructions and valuable tips for maintaining your water storage tank effectively.
Regular Cleaning:

Regularly clean your water storage tank to remove any sediment, debris, or contaminants that may accumulate over time. Start by draining the tank completely. Scrub the interior walls and base using a brush or sponge with a mild detergent or bleach solution. Rinse thoroughly to remove any cleaning agents before refilling the tank.
Inspect for Damage:

Periodically inspect your water storage tank for any signs of damage, such as cracks, leaks, or rust. Check the tank's exterior and interior surfaces thoroughly. Pay attention to seals, fittings, and valves for any signs of wear or deterioration. Address any issues promptly to prevent further damage or water loss.
Test Water Quality:

Regularly test the water quality to ensure it meets the desired standards. You can use water testing kits or consult a professional laboratory for comprehensive analysis. Test for parameters such as pH levels, dissolved solids, bacteria, and other contaminants. If any issues are detected, take appropriate measures to address water quality concerns.
Maintain Proper Ventilation:

Ensure that your water storage tank has proper ventilation to prevent the growth of bacteria, algae, or foul odors. Adequate ventilation helps in maintaining optimal air circulation and prevents the formation of stagnant pockets. Check vents or openings for any blockages or obstructions and keep them clear.
Monitor Water Levels:

Regularly monitor the water levels in your storage tank to ensure an adequate supply and prevent overflow or underfilling. Install a water level indicator or gauge to easily monitor the tank's water level. Adjust water inflow and outflow accordingly to maintain a balanced and sufficient water supply.
Insulate the Tank:

Consider insulating your water storage tank, especially if it is located in an area prone to extreme temperatures. Proper insulation helps in preventing water freezing during cold weather and minimizing heat absorption during hot weather. Insulation materials such as foam or jackets can be used to wrap the tank and maintain water temperature.
Schedule Professional Maintenance:

While regular maintenance can be performed by homeowners, it is recommended to schedule professional maintenance at least once a year. Professional technicians can conduct a thorough inspection, assess the tank's condition, and perform any necessary repairs or maintenance tasks. They have the expertise to identify potential issues that may go unnoticed and provide professional guidance.
By following these comprehensive maintenance guidelines, you can ensure the optimal performance and longevity of your water storage tank. Regular cleaning, inspection for damage, water quality testing, proper ventilation, monitoring water levels, insulation, and professional maintenance are key steps in maintaining a well-functioning water storage tank. Implement these practices to enjoy a reliable and efficient water storage system for years to come.